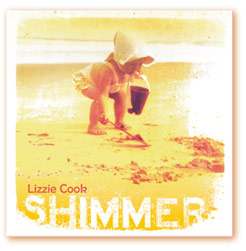 Buy Lizzie's latest album Shimmer
- available now



Watch the video 'Summer Goes On Forever' from the album Shimmer on YouTube...

Singer/songwriter Lizzie Cook lives in Christchurch, New Zealand, but her music takes you all over the world.
Known for exotic accordion melodies evoking smoky French jazz cafés, Latin American revels, Celtic tales and the folk music of Eastern Europe, Lizzie released her 3rd album Shimmer in December 2010.
Like an energetic recounting of stories and events with good friends... nostalgic, wistful, sensitive, stroppy, doubting, sensual, candid, direct, festive...her latest collection will remind you of significant personal times, insights, experiences, perspectives and people.
With diverse influences of roots/reggae, jazz, latin/Caribbean and folk, this album has a truly timeless quality that you'll enjoy for years to come.
See Lizzie Cook live...
Check out her gig guide. Take a look at the video for her latest song 'Summer goes on forever'.
Need music for a special occasion?
Lizzie is available for corporate functions, festivals and celebrations. If you'd like to know more, contact Lizzie today, she'll be happy to help.
Listen to samples
from Lizzie's previous releases: 40 Damn Years, Letter from my heart and Santa Claus.